Financing
Braces are an important investment and Central Florida Orthodontic Specialists wants to make your decision to receive orthodontic care affordable. Central Florida Orthodontic Specialists offers complimentary consultations that include an examination, x-rays and a discussion of recommended treatment.
For your convenience, Central Florida Orthodontic Specialists offers a variety of flexible payment plans with low monthly payments. Payments are due each month, regardless of when appointments are scheduled. Check with Central Florida Orthodontic Specialists office staff if you have any questions or would like to obtain more specific information.
CareCredit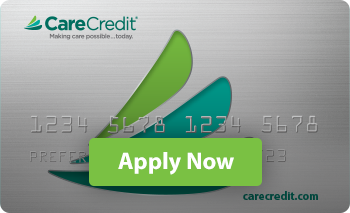 Online Payments
Automatic Bank Draft
Set up your monthly payment to be automatically withdrawn on an agreed upon date each month from your checking or savings account. Please provide us with a voided check or deposit slip at your first appointment.
Automatic Credit Card Debit
Monthly payments will automatically be charged to your credit card. Central Florida Orthodontic Specialists accepts Visa, MasterCard, Discover, & American Express. Please provide us with your card information at your first appointment.
Cash Discount Option
A full payment within 30 days of the initial banding appointment will result in a discount. Not to be combined with any other offers or discounts.
Insurance
We accept and courtesy files most insurances. Please provide us with your insurance information at your first appointment.
These are just a few of the insurances accepted by Central Florida Orthodontic Specialists:
Adventist Risk Management, Inc.
Aetna
Ameritas
Anthem Blue Cross and Blue Shield
Aso/Empire Blue Cross Blue Shield
Assurant
Benesight
BCBS of Florida
BCBS of Alabama
BCBS of Michigan
BCBS of North Carolina
BCBS PPO / Blue Dental choice
Cigna Dental
Cigna DHMO
Cigna Dental Health
CompBenefits
Decare Dental Health
Delta Care USA
Delta Care PMI
Delta Dental
Delta Dental of Arkansas
Delta Dental of California
Delta Dental of California Federal Services
Delta Dental of GA
Delta Dental of Idaho
Delta Dental of Illinois
Delta Dental of Indiana
Delta Dental of Kansas
Delta Dental of Michigan
Delta Dental of Minnesota
Delta Dental of New Jersey
Delta Dental of Tennessee
Delta Dental of Virginia
Direct Assignment Benefit Plan, Inc.
FBMC/First Health Services
Fedex Freight East, Inc.
Fiserv Health
Florida 1st
Florida Combined Life
G.E. Financial
Geha Connection Dental Plus
Great West
Guardian Dental
Humana (CompBenefits) Publix Associates
Humana/ CompBenefits
Lincoln Financial
MCNA
Medco/ SEIU Benefit Funds
MetLife
National Employee Benefits Administrators, Inc.
Principal Life Ins. Co.
Reliance Standard Life Ins. Co.
SafeGuard
Solstice
The Standard
United Concordia / TriCare/ IDP
United Healthcare City of Altamonte Employees
United Healthcare Dental
Volusia Health Network
We also accept many more insurance plans!  If your provider is not listed, please call our office for more information.